Take your Jira reporting to the next level with eazyBI which is one of the best app for creating wonderful reports, we often recommend eazyBI because you can create reports that are dynamic and you can drill down further.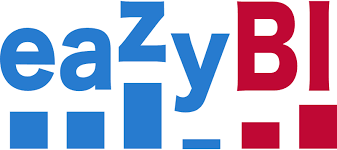 Course Prerequisite
Basic knowledge of Jira reports and dashboard.
Previous experience of using Excel Pivot tables will help.
You can take our free Mastering Groovy course.
Jira Administration Knowledge is good to have.
Course Price
For individual and corporate trainings please contact us.
Duration
1-2 days
Training Delivery Mode and locations
Online (Corporate and individual training) all over the world
In person (Corporate training) in United Kingdom and India
How to book?
Click here to find out the upcoming trainings and book by paying online
Course Details
Our hands-on eazyBI training will enable you to create wide range of reports in Jira. You could be a Jira Administrator, Project Manager or SCRUM Master trying to create reports to deliver a project or you could be also be a Programme Manager running a multi year business/digital transformation programme in your organisation, our training starts by first giving you a solid foundation of eazyBI concepts where you will learn how to create your first report quickly. We will then understand various features of eazyBI but our approach would always be based on goals and what common problems people are trying to solve when they want to report using Jira data hence we will cover not just basic charts but also go through advanced topics like calculated measures using MDX. You will learn how to create common dashboards for teams that can be published for wider audience and at the same time we will spend lot of time making sure that eazyBI performance is top notch because the last thing you want is to wait for 5 mins for your reports to load. 
Our training is based on not just the features of the tools but real life examples and use cases that we have gathered from our several years of experience of using and implementing eazyBI reports for our clients.
Projects delivered