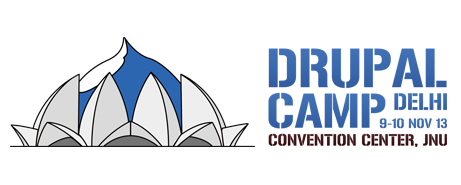 Drupal Camp Delhi (DCD) is the largest watering hole for the Drupal community in India, and the most consistently held Drupal event across the country. It brings together the Drupal developer, business and student user community. DCD is organized by the Indian Drupal community, in association with the Free Software Foundation of India.
DCD Nov'11 witnessed some eminent Drupal personalities like Dries Buytaert, the creator of Drupal and his colleagues Jacob Singh and Ron Pruett - both in senior management positions at Acquia.
Now as we look fowrward to this years Drupal Camp which is in Delhi and it will be held on 9th and 10th Nov 2013 at JNU Convention Centre. Last year DCD Dec'12 was probably the largest gathering of Drupalers in the country. It was also a first time that some of the earliest contributors to Drupal in India from around the country -- Shyamla Rajaram, Dipen Chaudhary, Sumit Kataria, Sumeet Pareek among many others -- were gathered under one roof.
We as a team from Sparxsys Solutions pvt ltd contributing to Drupal Camp Delhi 2013 as we also contributed in 2012. We are handling Drupal Camp Delhi Website and some volunteering tasks. This is really a great feel to give our best in Drupal camp. #feelproud