As you probably know that there has been an outage on roughly 400 customer sites since April 4th, 20:12 UTC. Sri Viswanath, Atlassian CTO has released a post about this as well. #Atlassian #Outage
What he is saying in this post is that they were supposed to delete the legacy Insight app on customer sites where it was installed but due to a faulty script 400 customer sites were deleted by mistake.
Here is the Atlassian status page where it still shows outage.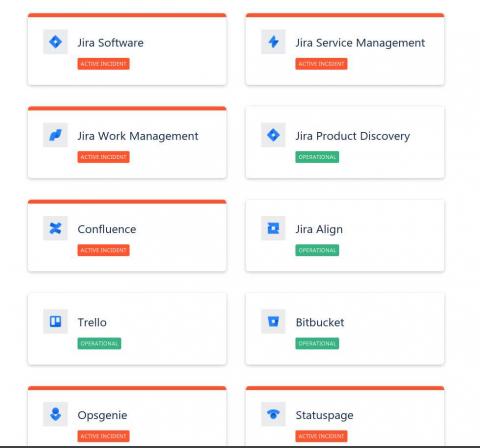 How I feel about it?
I made a video about this incident last week and although there have been some incidents in the past, this one got lot of attention from people and especially from organisation that were impacted. It was because of human error and obviously it shouldn't have happened, but it happened and although I feel obviously sad about it because Atlassian has done so well by establishing themselves as the market leader but I am sure there is lot of to learn from it. I appreciate that the CTO has written a post about it and explained what exactly happened.
Will organisations still move to Cloud?
This outage happened on the cloud where most organisations are moving or have moved already. Jira Data Centre is definitely going to be an expensive option for small to medium teams, this outage will definitely give them another reason think twice about making this move and may be for organisations where cost is not really a big issue then they might just stay on the Data Centre version because down time is very expensive
Downtime costs companies lot of money
Imagine that in a company there are 500 developers actively using Jira everyday. Now developers don't really need to be just working on Jira all of their time but they still login to Jira to look at the issues that they need to work on. If Jira is down then definitely they will be impacted. Not just developers but people use Jira for reporting, planning and audits. 500 developers or users not working (or an excuse to not work) for even 1 hour can cost companies a lot of money. You can do the calculation based on your employee's day rates.
Final thoughts
I am an Atlassian Consultant my job is to make sure that clients I work with can get the most out of Atlassian tools like Jira. As part of my job I have to be honest and give all the options to my clients. Talking about Jira Cloud, it is definitely the future, now a days it is extremely easy to get started with Jira, you sign up and you are up and running in few minutes. I am sure Atlassian will learn from this mistake.
At Sparxsys we believe in giving our customers honest advice, if you are looking for a trusted Atlassian consultancy company then do contact us. Reach out to us today and let us discuss your requirements.
You can also send me a message on Linkedin as well :)