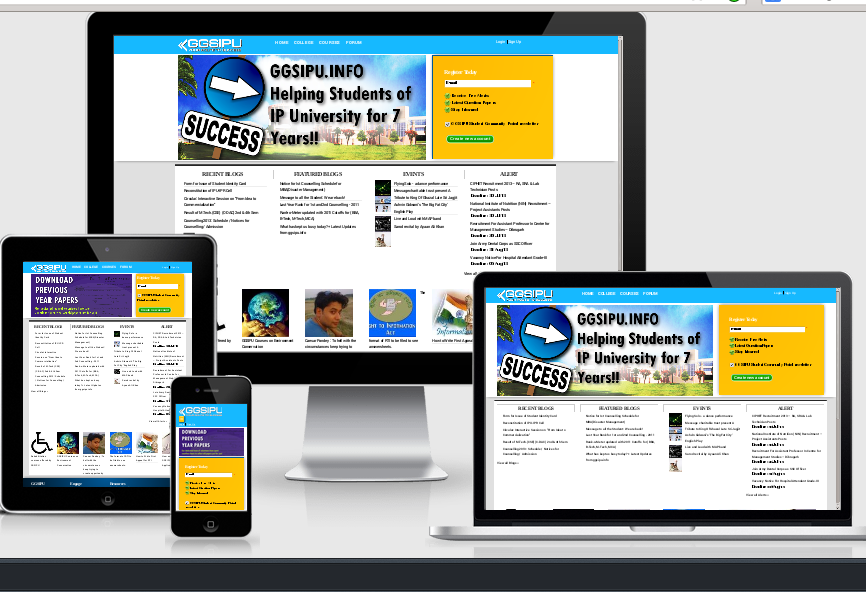 We updated the site from Drupal 6 to Drupal 7.We used Omega theme to make the site Responsive. We tested the across multiple devices.Both the sites have newsletter, blog.
GGSIPU.INFO
Ggsipu.info is one of the oldest and biggest student community. The site has tons of previous year paper, up-to-date college information, regular alerts about notifications and various events.The site has all colleages name which are affiliated to ip university with respect to its proper address and phone numbers.The site also has all ip courses information.In site we added one section that  is FUN which is for student entertainment.
INDIAUNVEILED.IN
Indiaunveiled.in has information about thousands of locations in India.The site has different types of content like art and craft,cuisine ,fair & festivals ,music & dance and finally unexlored location of india.This site is basically made for every user but more useful for new people in india.The site site give us briefly information  about every  state.